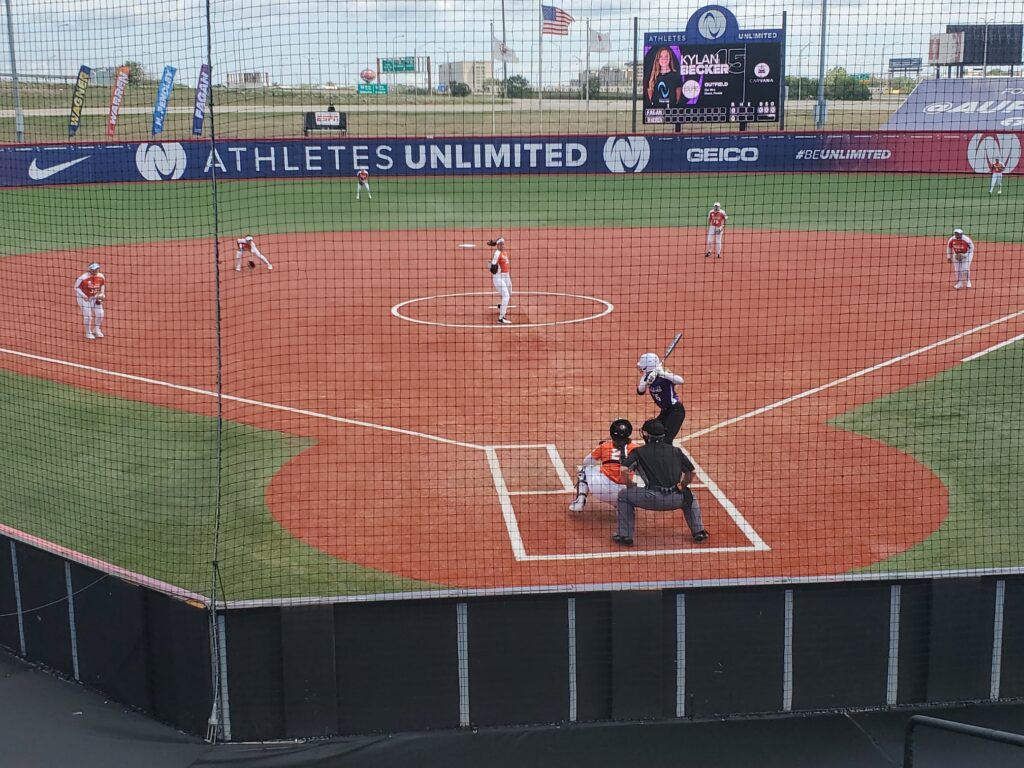 Can an old sports writer learn new tricks?
Well, this one can — and who am I calling old anyway?
It's been almost two years since I left the Daily Herald and the Chicago Cubs beat via a buyout. I haven't looked back. It was the right decision at the right time, for many reasons.
But I haven't gone away. Far from it. I'm still writing, about sports and other things, such as Rush music. I've also done some stories for my alma mater, Loyola University Chicago.
This weekend, I'll be returning for my second season of Athletes Unlimited softball in Rosemont. Working as a freelancer, I'll be writing all of the game stories and the occasional feature.
I had never covered women's professional softball – or women's professional sports of any kind before semi-retirement – but I've had the time of my life covering softball games and writing features on softball players, volleyball players and lacrosse players who perform for Athletes Unlimited.
As I told the softball players at the end of last season, they're as major league as any male sports league I've covered. Female athletes compete every bit as hard on the field as do the men, and the compassion and sportsmanship they demonstrate is refreshing.
Best of all, these women don't speak in cliches or give canned answers to questions after games or during interviews for feature stories.
Athletes Unlimited was founded by Jon Patricof and Jonathan Soros. AU provides new twists on its sport while empowering the women who play the game to make decisions on everything from the rules of the games to being their own general managers as they draft their own teams from week to week.
Statistically, there is a fantasy-sports component to Athletes Unlimited. In softball, players earn individual points for in-game achievements. There are bonus points for teams winning individual innings as well as winning games. After each game, players vote for the game's MVP, with points being awarded for the top three.
At first, it was easy to be skeptical about how all of this would work. Would the individual points detract from team play? I found the answer to that to be a resounding "No." Once the game starts, players play hard. They turn double plays, make diving catches and sacrifice runners ahead on the bases. I've seen dominating pitching performances by the likes of the legendary Cat Osterman and former University of Michigan lefty Haylie Wagner.
I watched Morgan Howe hit a pair of homers over the scoreboard in right-center, and I saw a monster moonshot by rookie Jordan Roberts, who nearly sent one into the flight path at O'Hare. Athletes Unlimited also rewards players with the skill set of speedy Morgan Zerkle, who gets on base and then puts pressure on the defense.
If you're not interested in the points aspect to the game and are watching on TV or in person — yes, fans will be allowed at the Parkway Bank Sports Complex this season – what you see looks no different from any other softball game.
Each of the four teams in Athletes Unlimited play each other from Saturday to Monday. The top individual points-scorers from each weekend become captains for the next week, and they draft all new teams of 15 players.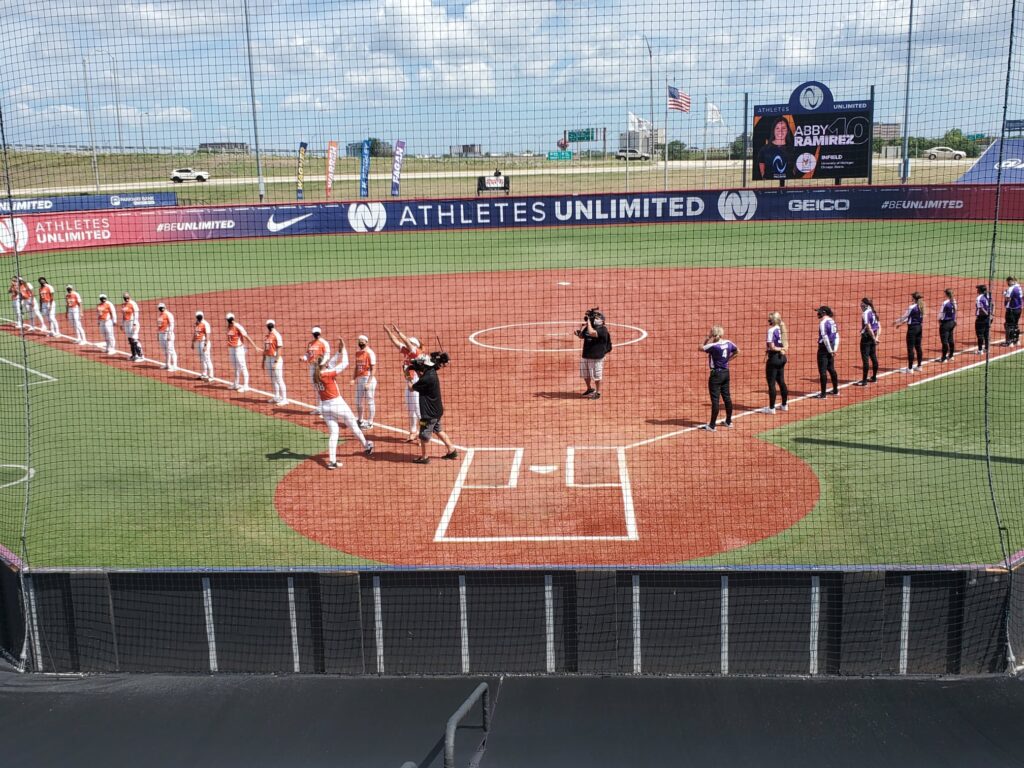 If you happened to catch softball games from the Olympics, you'll see players in Athletes Unlimited from four countries: the United States, Canada, Mexico and Italy. In addition, you'll see players from some of the most high-powered college softball programs in the country. There's also a nice sprinkling of players from mid-majors, as well, including Kayla Wedl, who played her college ball at Illinois Chicago after starring at Wauconda High School in Chicago's northwest suburbs.
So as Harry Caray used to say on Sox and Cubs broadcasts, if you're in the neighborhood over these next five weekends, come on out. I'd be glad to say hello.
In addition to the entertaining games, I like the Athletes Unlimited is giving women a voice in how their game is being played and run. National TV for all three of AU's sports are providing wide exposure. Down the road, let's hope that the benefits from this trendsetting venture translate into more recognition and yes, better pay for all of women's sports.
Until then, batter up!